Sunday after Christmas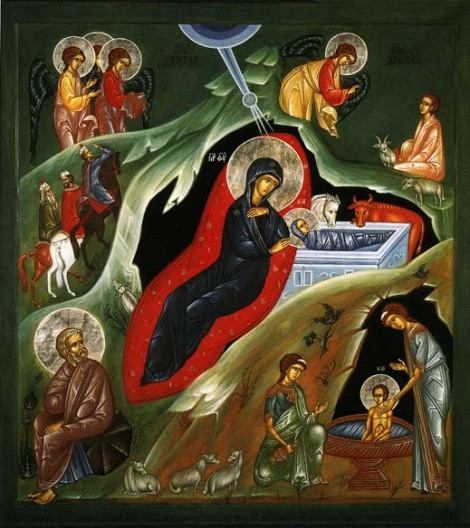 This is where all good things have come from …

It never crossed the Holy Mother's mind that she would become the Mother of God. When she was called for to serve God in that manner she bowed her head humbly saying: "Behold the maidservant of the Lord! Let it be to me according to your word"[1]. From then on, the Mother of God drops any plans and dreams she might have had in her life, obeys the will of God and follows the words of God. Joseph and the wise men do likewise.
Men of God are ready to listen to God and conform to the will of God letting go of their own will and their own plans and quit going about their business even if these are religious ones. Because this is not important. What the plan of God is and what God wants, that is what is important.
Herod though, did not get it; precisely because he was afraid of losing his throne. When man is selfish and adores his ego he cannot grasp the meaning of the message of God.
Still, us "good" christians may be slaves to ourselves, selfish and self-loving without even realising it. We are christians, as long as our self is not taking offence. We are good to others as long as our self is not taking offence. When it is taking offence, we are ready to do whatever it takes to salvage it.
This is where all evil stems from, my brothers. We christians should be eager to drop our own will, our own opinions, our own plans and businsess. We should be willing to drop the whole "establishment" which serves our ego and zealously submit our will to the will of God and obey to God. This is where all good things have come from: Christ Himself has come to earth, has submitted his will to the will of God-father and salvation to the world has come.
[1] Luke 1: 38
Transcribed talks by Archimandrite Symeon Kragiopoulos
From: Holy Hesychasterion "The Nativity of Theotokos" Publications.
Sunday after Christmas