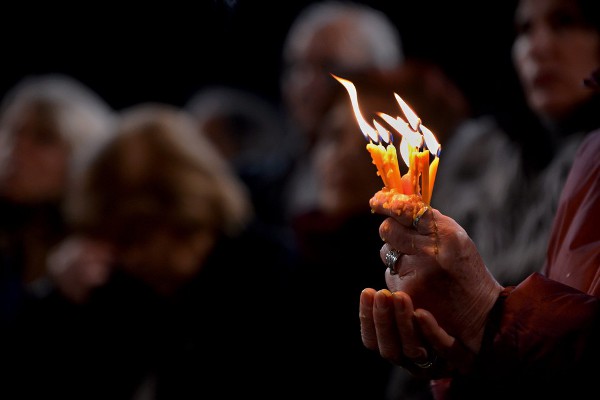 ARE YOU IN PAIN?
Looking deeply into The mystery of pain
A lot of pain,
but also a lot of grace from God.
A lot of pain,
but also a lot of love from God.
A lot of pain,
but through this pain
God leads you
exactly where, deep down,
your heart so much wishes to be,
so much desires to be.
Enlargement of Heart
"When the Lord doesn't say a single word,
then, He is going to say everything" 
Sadness comes and eats at man,
boxes man into a tight corner.
And God intervenes.
As a result, not only is sadness dispelled
but the heart is enlarged,
man's whole being is enlarged.
God is revealed.
The mysteries of God are revealed.
All which is apparent yet not seen by man,
because of his narrow heartedness and self love, is revealed.
∞
In spite of insistent and weighty troubles,
we believe that God is going to intervene.
In spite of heaven being silent
we believe that God is listening.
This is the beginning of
the enlargement of our hearts.
One should go through this trial of pain, though.
 Archimandrite Symeon Kragiopoulos
Holy Hesychasterion "The Nativity of Theotokos" Publications.
The mystery of pain in the Orhtodox Faith