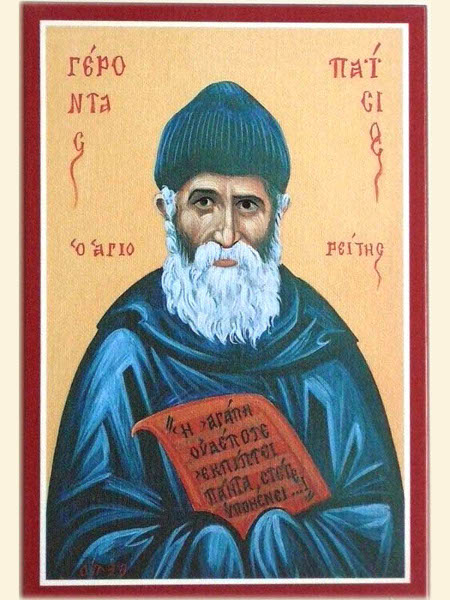 "When someone is irritated, it is better not to speak to him at all, unless of course you have a very good reason. His irritation resembles a wound, which he does not allow to be caressed, as this agitates it.
***
 "When man sins the grace of God abandons him. When he repents, God returns and man is cleansed completely; however, there remains a mark. This mark does not stain, and is as clean as everything else. It is like a mark on a baking sheet that is so glued on that no instrument can get it up."
***
Our times are very difficult. Christians today must have much patience, in order to gain a great salary. Many Saints, however, desired to live in our times in order to have an even greater salary".
***
 "The evil eye is a zeal mixed with wickedness and envy. Our zeal must be good, and without wickedness. We can understand this when we see someone who we are jealous of, i.e., who we admire, and he or she suffers some evil. If we rejoice, then our zeal has wickedness".
www.orthodoxpath.ogr