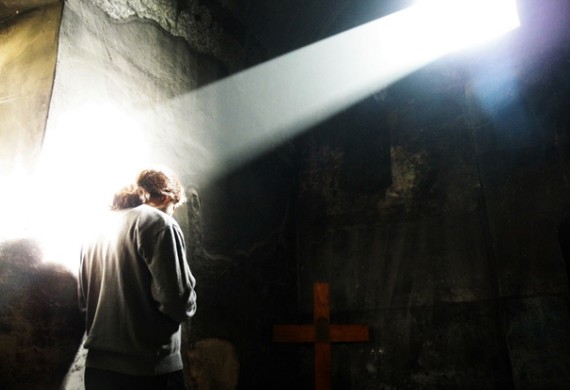 Return to God
Great Lent is a forty-day period for us to return to God. Due to our sins, we find ourselves outside of paradise. Realizing this fact we seek forgiveness of our sins. If God forgives us, He will put us in paradise. For this reason, the Gospel reading for today's divine liturgy highlights the first thing needed: "For if you forgive men their trespasses, your heavenly Father will also forgive you. But if you do not forgive men their trespasses, neither will your Father forgive your trespasses," (Matt. 6, 14-15). Run and do whatever you want. Strive according to your desire. But if you do not look after this very first thing, do not expect your sins to be forgiven. And if your sins are not forgiven, you will not enter into paradise. However much we seek forgiveness from God, that much more must we too forgive others.
And, now for the second point. It is impossible to conceive of Great Lent without fasting, as this fasting is a law of God and a law of the Church. During this period, our Lord, and our Church, want us to fast from material foods, but also from our passions, and from our weaknesses.
The third point that we, during this period, must pay attention to for our return to be true is: "Do not lay up for yourselves treasures on earth … lay up for yourselves treasures in heaven," (Matt. 6, 19). When you do almsgiving, when you love, forgive others, think of others, think of heavenly things, of spiritual goods, and of all the things the Lord has promised us –not the earthly things down here–then you gain treasure there. Your heart, then, is there in heaven.
If your heart truly desires Christ, it will go towards heaven. From that perspective, we can take stock. Since our hearts do not go towards God –as if difficulties come to us, and like clockwork there are roadblocks– this means that we love other things more deeply than we love our Christ. This is in accordance with that which the Lords says: "For where your treasure is, there your heart will be also, " (Matt. 6, 21).
Holy Hesychasterion "The Nativity of Theotokos" Publications.
Archimandrite Symeon Kragiopoulos
Cheesefare Sunday