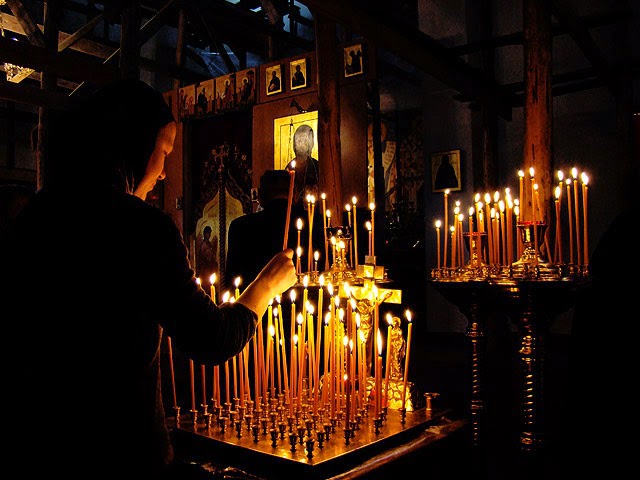 Names…in letters of Light
I once passed by my grandfather's house in Jdeydet Marjeyoun. I felt the need to read from a century old version of the Bible that he owned and used to read in. I found in the middle of the Book several blank pages. I did not understand at the time what the editor had in mind: why did he leave those blank pages in the middle of the Bible? Nevertheless, I noticed that my grandfather had found a good use for those papers: he wrote on them all dates that mattered to him: births, weddings, christenings and deaths. The list of the departed was the longest. My grandfather had carefully noted all the names of members of the family who had preceded him to the other world. His own mother's date of decease, then his wife's, his father's, his grandfather's…he had written them all…according the oriental calendar. Of course, after he passed away, someone took over (probably my unmarried aunt who came to live in the house), and my grandfather's name joined the list of his ancestors, my father's, my uncles' and my aunts' right until the beginning of the 21rst century.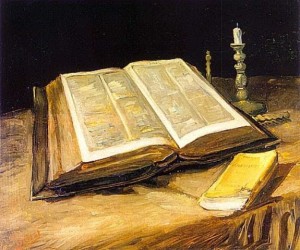 Years passed and one day, my aunt from Marjeyoun passed away. As the family priest, I had to take care of all the funerals arrangements. Once at my grandfather's house, I remembered the old Bible. I picked it up and then, I understood the reason why the editors had left those blank pages in the middle. My grandfather had understood that as well, hence the fact that they were no longer blank.
I understood on that day that man was born into this world from flesh and blood, earthly son of Adam, ashes to ashes. But God, did not intend to for Man to die a sinner, so He sent him his only Son, Light of the World so that the world would be saved, so that those He had shaped of earth would not return back to the earth whence they came. Eternal Light came into this world, calling all people of good will to drink from its source. That is when the work of Man starts: by his baptism, this world dies within him and then he is born with our Saviour to a new life. Ever since that moment, he starts to "learn the ways of the Lord". He no longer lives to eat, drink, own and enjoy like all mortals do; on the contrary, everything in this world becomes a way to taste life. What is life? It is to be exposed to the Everlasting Life and be filled with its light allowing it to travel into the deepest corners of one's earthly life. Man then opens the Dear Book and starts to read the word of God; it becomes a "lamp to his feet and a light to his path". He memorizes it and lives by it allowing it to lead him to its guardian: the Church. There, he celebrates mass Sunday after Sunday; he takes into himself the body of Christ that grants eternal life. Then, between masses, he leaves the altar of God to go to the poor, the foreigner and the estranged. Whatever he was given, he gives them and wins to himself his Paradise on earth. As he grows in size and age, he also grows in grace; he becomes less consistent, more ethereal as light consumes him more and more until he himself becomes nothing but a creature of light with his work and faith; those two are his passage towards the Kingdom of God. He continues throughout the days and years as long as his earthly life lasts, until God calls him back to Him. On that day, what belongs to the flesh, returns to ashes and flesh; as for the light in him, it has no place to go but to become letters of light and find a place on that blank page in the middle of this Book that can only carry words of light originating from the lips of God.
On that day, I understood that our beloved deceased who have completed their mortal lives, become words of life pointing towards the life of Christ in order for us to seek the right path before God claims this earth back. On that day, I understood… I therefore took a pen, wrote my aunt's name with the date of her decease on my grandfather's list. Then I made a copy of that list and inserted it in my Bible. I will keep it until it is my turn to become a name when it pleases God to call me back to Him.
    October 2, 2008     
                                                                       Father Melhem Hourani
(translated from Arabic by Maya Chidiac)
  Names…in letters of Light