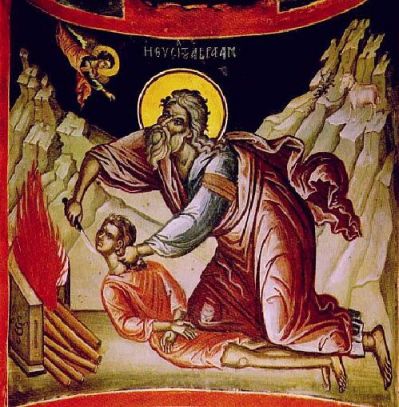 The great supper (Luke 14: 16-24)
 God sees into the heart of every man

Man goes about his business, minds his family and does not take heed of what God says. All the people who refuse to respond to God's invitation are not ignorant of God. They are, on the whole, honest people, but their heart is stuck on the things of this world; it's not given to God. That is why man, right away, responds negatively to God's invitation. And he does not wonder why the negative attitude, why the negative intention. Being christian, we tend to rest on our laurels but deep down in our heart the old man lives together with his rights, in his own "establishment", in his own kingdom; under no circumstances does the old man surrender to God. And we let the old man be, and we nourish him.
God becomes man and dies of love to us, and still, we despise this love. There is nothing worse than that. This world exists for the salvation of those who wish to be saved. And God lets the world be, until his "house may be filled"[1].
And God "forces" some people to enter his house. But how can it happen that God "forces" people? That is not difficult to understand. Don't we often see it happen with people who had no idea of who God is, who had no plan or intention to find God or believe in God, let alone, reach communion with God? Regardless of these, God who sees into the heart of every man and knows what every man intends to do, finds a way to reach man. So, God meets up with the most indifferent person or even the most negatively disposed one at some crossroads: He allows for something to happen to him and as this person finds himself in a difficult situation, as he is shaken up, he realises that this is God calling for him. As a result, man is "made" to follow the path of repentance, is "forced" to humble himself and respond to God's call. And he is saved.
May God find a way for all of us to be saved. And let this happen whichever way God wants, as long as we are all saved.
[1] Luke 14: 23
Transcribed talks by Archimandrite Symeon Kragiopoulos
From: Holy Hesychasterion "The Nativity of Theotokos" Publications.
Sunday of the Forefathers