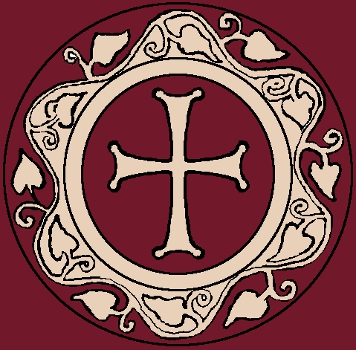 6th Sunday of Matthew
Matt. 9: 1-8
July 20th, 2014
 "Dear God, I don't want to sin again."
Today's Gospel speaks about The healing of the Paralytic of Capernaum. The Lord is in Capernaum, his second homeland, and a paralytic is brought to Him there so that He would heal him.
As always, so here too, our Lord waits and desires to see in the man something He can bring to life. While the Lord gives freely that which He gives, the man needs to at least desire that which the Lord has to give and be predisposed appropriately toward it. With respect to this the gospel passage mentions:  "When Jesus saw their faith"[1].
"When Jesus saw their faith", He immediately said, "'Son, be of good cheer; your sins are forgiven you.'". Christ, though, as if not seeing the man's paralysis and that he is consumed with it immediately says to him: "Cheer up! Your sins are forgiven." The heart of the matter for Christ is sin.
Who among us has distress about the poisoning of his soul by sin, and desires to be delivered from it and be freed? The Fathers, the saints are constantly occupied with this and constantly refer to this: that Christ came to heal the soul of the sickness and wounds of sin. We need to pay attention to this.
The Christian spirit has so deteriorated today that people are ashamed to think that they have sins and that the problem is what is to be done about this sin. Each one of us has learned to live outside of the spirit of God, learned to practice the deeds of the old man, and so we do not understand anything about the truth of God.
This should be the concern of all of us: to hear within us and to feel all the more this voice of Christ which forgives our sins. It is an important matter not only to believe, but for you to feel within yourself and to sense that God has forgiven you, that he accepts you. But in order for this to happen you need to arrive at the point of saying: "Dear God, I don't want to sin again." You need to hate and detest sin as the saints tell us.
When God sees that you have made a definitive and absolute decision not to sin, the blessed moment comes when you are clear that the Lord forgives you. He has found you, and you have found Him; you have loved Him, and He loves you. He heals you and you now travel along the road of salvation.
Taken from a homily originally
preached on the 4th of Aug, 2002
Transcribed talks by Archimandrite Symeon Kragiopoulos
 From: Holy Hesychasterion "The Nativity of Theotokos" Publications.
Translated by fr. Matthew Penney
---
[1] Matt. 9: 2                                                                                                                                                                       
The healing of the Paralytic of Capernaum