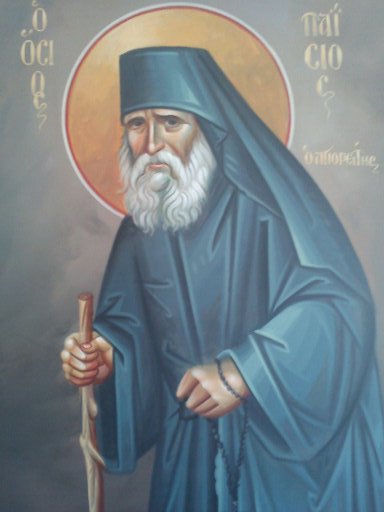 Elder Paisios of Mount Athos or Paisios the New, of the Holy Mountain ( 1924  –  1994 )  
 was canonized on 13 January 2015 by the Holy and Sacred Synod of the Ecumenical Patriarchate of Constantinople. The Church commemorates Saint. Paisios on July 12.
He was one of the greatest and most revered Elders of the Orthodox Church of our time and he was known by his visitors for his gentle manner and acceptance of those who came to receive his advice, counsel, and blessing. He committed himself entirely into the hands of God and God in turn gave him as a light and guide to all who seek the Truth and salvation. His life, miracles, and teachings continue to touch the hearts of people throughout the world to this day. His words of counsel continue to be published  in many books.
On July the 12th of June St Paisios gave his soul into God's keeping He was buried, according to his wishes, at the Monastery of St . John the Theologioan in Souroti where thousands of pilgrims visit his tomb each year.
Saint Paisios of Mount Athos