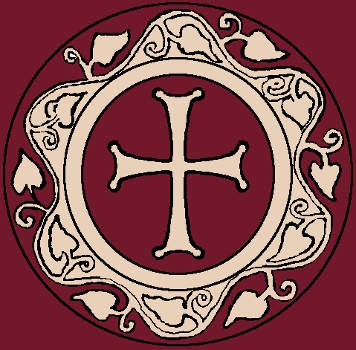 (Mark 8: 34-39)
"Whoever desires to come after Me, let him deny himself,
 and take up his cross, and follow Me"[1]
Man loves himself and remembers God when he finds himself in danger. At such times, he crosses himself, he mumbles a few prayers and asks for God's help. And he does so, as if all these will work like a spell, like magic. These actions have no real christian character.
The love of God is revealed through the Cross, it is manifested through the condenscension of his intentional passion. And it should stir the love of man too, so that man responds and loves God, and in this way  man's whole life is the love for God. From then on, man's actions will be in accordance with that love. Yet, man loves his own self, instead of loving God.
Still, Christ died for us to stop loving ourselves. He died, so that whatever there is within us which makes us turn towards ourselves, which makes us love ourselves instead of loving God, dies too. We may be religious people, we may be christians, we may do certain things well, but this is only on the surface, for fear of deeply affecting our ego, our self-importance, the "old man".
And if this (our ego, our self importance) lives and reigns inside, what's the use of all the rest? At some point it will all blow up, since the dragon lives, the "bogey" lives within our souls.
And this is our job: Not to feel sorry for ourselves, to take a plunge into us, if I may say so, and grab by the hair the "old man" within us and lead him to the cross.
We should indeed go up the cross together with Christ and rise from the dead and live this present life as christians and live eternally with Christ.
Transcribed talks by Archimandrite Symeon Kragiopoulos
From: Holy Hesychasterion "The Nativity of Theotokos" Publications.
_______________
[1] Mark: 8, 34
Sunday after the Exaltation of the Cross