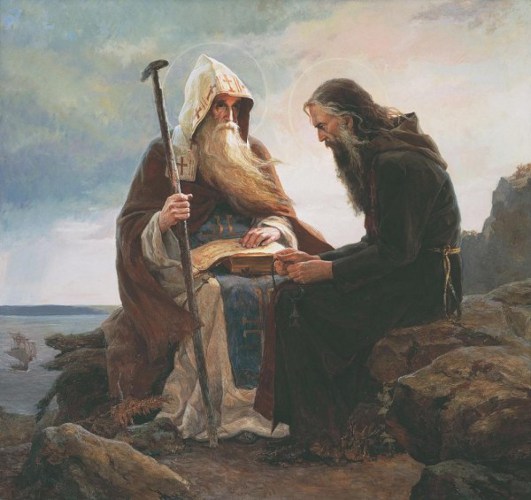 A monk went once to Elder Feleka. He was also accompanied by several individuals that were not monks. He asked the Elder to tell them something useful like a spiritual advice. But the Elder was silent. The monk pleaded with him for some time, and finally the Elder said:
-You want to hear something useful for the soul?
-Yes, they responded.
-I have nothing to say, said the Elder. Because in the past when people were asking the Elders, then they will actually do what they were advised. So, God gave guidance to the Elders, to provide useful spiritual advice. However now people ask, but they do not apply what they hear. So God took His grace from the Elders and they have no advices. We do not have any words to say, because there are no workers of virtues.
When the guests heard the Elder, sighed and said:
– Pray for us, Elder.
 From Gerontikon
Translated by Dr. Nick Stergiou
Useful spiritual advice