The nativity of Theotokos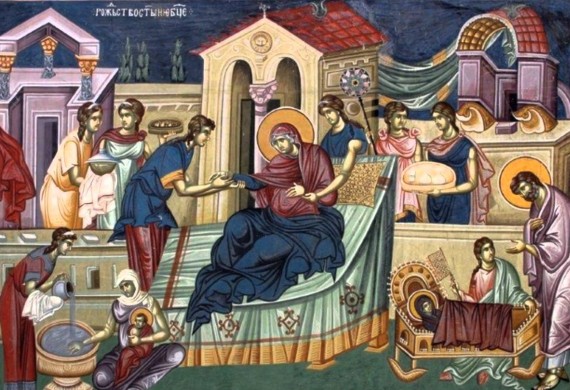 The heavier the burdens we've got to lift in this world, the greater God's blessing will be, as was the case of saint Anna who, though infertile, brought the Virgin Mary into the world.
Something similar will happen to each one of us, if we don't despair and if we take this difficult and un- bearable burden as special grace from God. Indeed, that's the way things are. So great will the blessing from God be that man will remain in wonder.
To get to this point, man shouldn't grumble. On the contrary, let us allow this unbearable cross, this unbearable shame we have to carry be the reason we refuse to grumble. Let it be the reason why we learn to feel gratitude to God. Let it be the reason we cry out to God with all our might, the reason we entrust ourselves to God and indeed expect for His blessing, His grace, His love to come
Archimandrite Symeon Kragiopoulos (†)
From the book: Archimandrite Symeon Kragiopoulos, "SPIRITUAL MESSAGES" Panorama Thessaloniki, 2017
The nativity of Theotokos